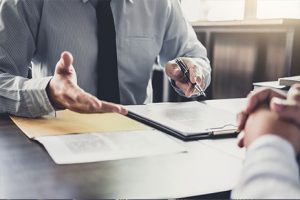 Understand your legal rights with our team on your side. Chapman Law Firm offers several services for clients throughout the area. When you work with our civil litigation attorney in Portsmouth, VA, you will have the right representation for every situation. We provide civil law guidance and criminal defense for each of our clients.
Whether it is in General District Court, Circuit Court or the various Appellate Courts, our firm has one of the best and most highly recommended litigation lawyers in Portsmouth, VA. When you hear people talking about Chapman Law Firm, you can rest assured that our sterling reputation is based on our dedication to our clients and our commitment to success. Couple our education, training and experience with our dedication to the personalized attention you deserve, we make the best possible outcome of your case our absolute top priority. You can expect prompt and courteous communications at all times about any questions or concerns you may have regarding your litigation suit.
Our Litigation Firm Is Dedicated To Your Success
Our litigation firm is ready to go to bat for you, which means you have attorneys who care on your side. We know that the outcome of your case will affect you and your loved ones for years to come, and we take our role in shaping that future very seriously. As a result, we prepare for your case by thoroughly examining and considering the evidence from every possible angle.
When you rely on us as your legal counsel, you can expect to receive exceptional representation in the following processes:
Initial Case Investigation/Assessment
Complaints, Answers, Cross-Complaints, Demurrer
Discovery, Depositions
Mediation and Pre-Trial Conferences as appropriate
Settlement Negotiations
Jury Trials and Bench Trials
All Level of Appeal